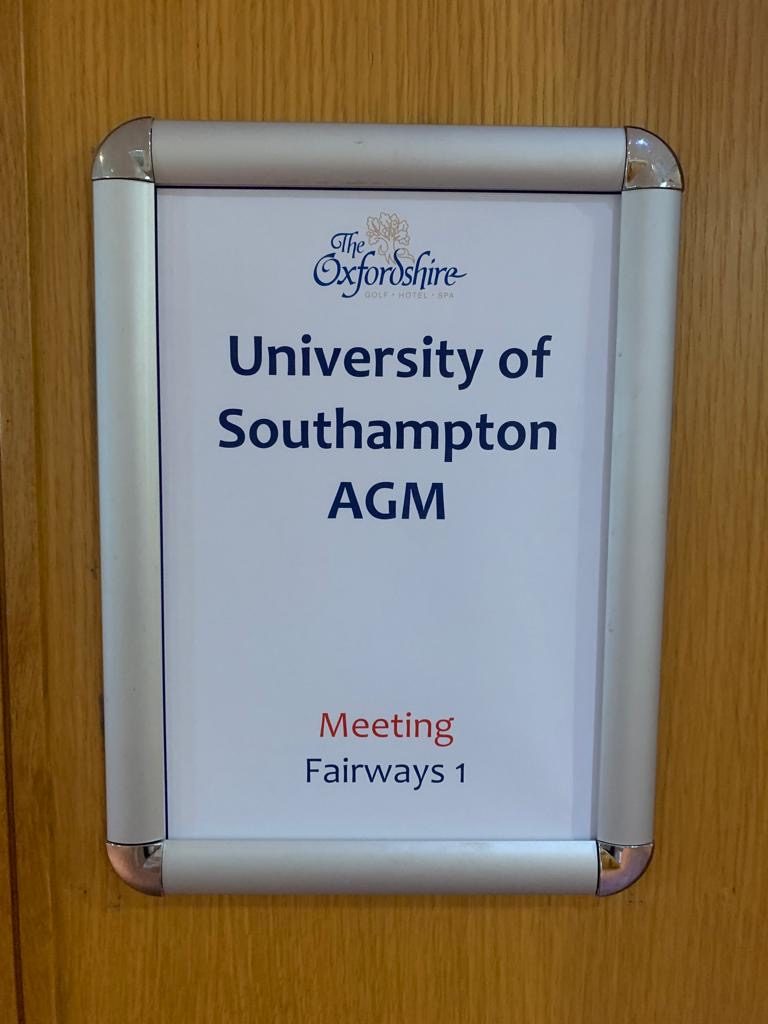 The Hub comes together to celebrate its successes
Researchers from the Hub – and those connected with it – met in Oxfordshire in June for the Future Photonics Hub's Technical AGM. This internal event brought together the two Hub institutes – the Universities of Southampton and Sheffield – for the first time since the Covid-19 pandemic.
As the Hub is now at a mature stage, it was a fantastic opportunity for both institutes to celebrate the successes of their collaborative work in the various technology platforms: silica optical fibres, the large-scale manufacturing of metamaterials and 2D materials, light generation and delivery, silicon photonics, and the grand challenge of integration. Researchers shared progress in their research, such as the semiconductor quantum dots that have been pioneered in Sheffield and the development of fibre lasers in Southampton that are helping to decarbonise manufacturing.
Sir David Payne, Principal Investigator of the Future Photonics Hub, said: "A post-pandemic highlight of the day for me was to see the community of researchers from across the Hub celebrating their research achievements and future plans. In addition, the AGM was a reminder of the success of Hub in delivering some fantastic and world-leading research, and to hear of the wider reach of the Hub in promoting Photonics to schools, colleges and diverse communities."
Towards the end of the day, each of the technology platforms was reviewed in group sessions where end-of-project demonstrators and outreach ideas were proposed.
The event sparked discussions around the importance of outreach projects to promote engagement with the various stakeholders. If this world-leading manufacturing is to continue, a strong pipeline of talent into universities must be encouraged. The Hub's outreach work has focused on ensuring the general public are informed of the key role photonics plays in communications and electronics. By this means, it is hoped that young people will be inspired to work in this thriving industrial sector in the future. Discussions included the importance of Equality, Diversity and Inclusion in photonics and the importance of publicising photonics to make it accessible for all.
The Manufacturing Hub in Future Photonics received funding from the Engineering and Physical Sciences Research Council (EPSRC). It has attracted additional funding from industry with a multiplier of 4.2 on the original grant and, by this metric alone, it can be regarding as a resounding success.