The Future Photonics Hub team combines a wealth of scientific and professional expertise and experience. We are in a position to have an extremely talented team of experts always looking to push the boundaries and further the development of photonics research. 
A wealth of expert knowledge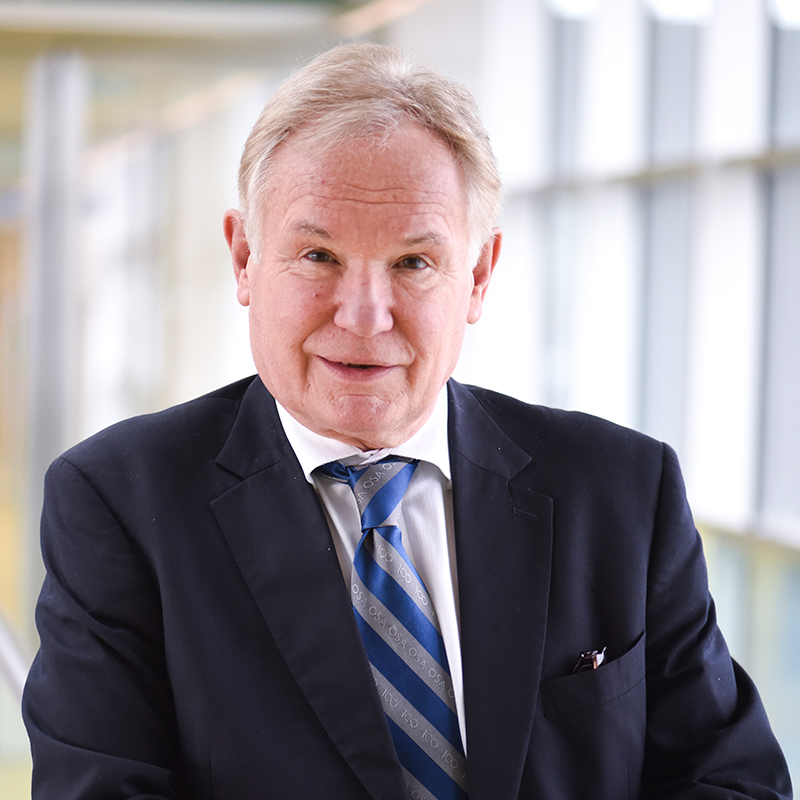 Prof. Sir David Payne
Principal Investigator & Director
About David
Sir David is a world class pioneer of technology and his work has had a great impact on telecommunications and laser technology over the last forty years. He is Director of the Optoelectronics Research Centre at Southampton.
David and his team's invention of the erbium-doped fibre amplifier (EDFA) enabled the vast transmission capacity of today's internet, and his pioneering work in fibre fabrication resulted in almost all of the special fibres in use today, including fibre lasers which are currently undergoing rapid growth for application in manufacturing and defence.
He has made numerous leading contributions to many diverse fields of photonics and is widely acknowledged as an inventor of key components. His main research interest is currently high-power fibre lasers. With US funding, he led our team that broke the kilowatt barrier for fibre laser output to international acclaim and now holds many other fibre laser performance records.
David is an original member of the Highly Cited Researchers (USA) and is honoured as one of the most referenced, influential researchers in the world. He has published over 650 conference and journal papers and is a frequent plenary and invited speaker at major international optics conferences.
As an entrepreneur, his activities have led to 11 photonics spin out companies in and around Southampton – helping to boost the local economy. He founded SPI Lasers PLC, which has since been purchased by the Trumpf Corporation of Germany for $40m.
Elected Chairman of the Marconi Society and to the Russian Academy of Sciences, David is a fellow of the Royal Society and the Royal Academy of Engineering. He became a Commander of the British Empire in the 2007 New Year's Honours list.
He has also been awarded the top American, European and Japanese prizes in photonics, including the Marconi Prize, the IEE Photonics Award – the first to be awarded to a person outside the USA – and the Association of Laser Users (AILU ) Award for his pioneering work with fibre lasers.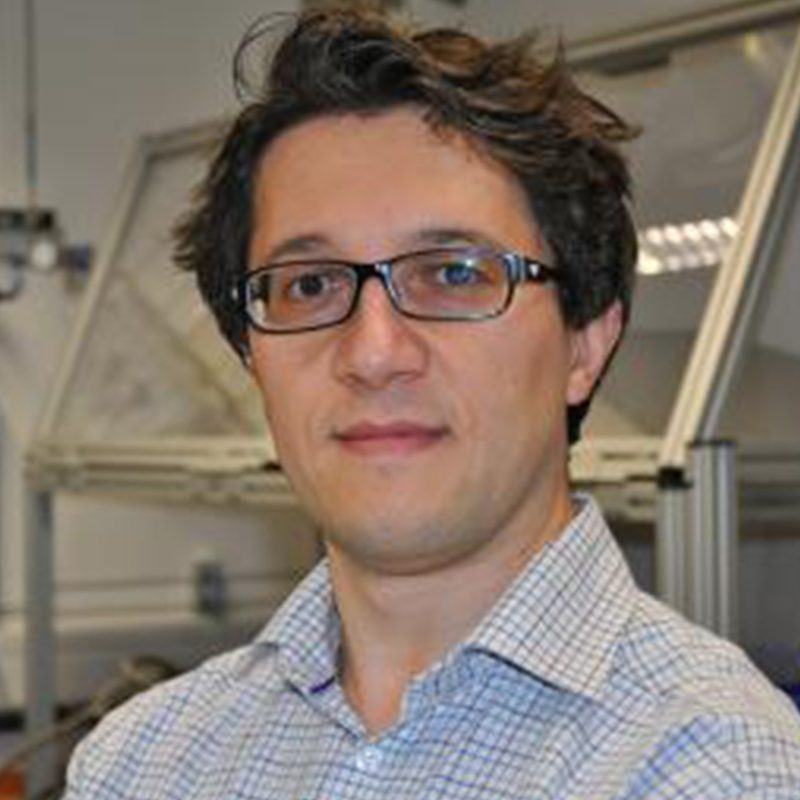 Prof. Gilberto Brambilla
Deputy Director & Hub Manager
About Gilberto
Gilberto is responsible for research on the platforms in the Future Photonics Hub. His experience as director of the EPSRC Centre for Innovative Manufacturing in Photonics and role with the Optoelectronics Research Centre (ORC) has allowed him to demonstrate his flair for groundbreaking research and applications development.
He obtained his MSc Material Engineering with honours from Politecnico di Milano, in Italy, and his PhD in Optoelectronics from the ORC. In 2007, he was awarded the prestigious Research Fellowship from the Royal Society.
His research interests include material structuring using fs lasers; manufacture of UV fibre lasers; fabrication of devices based on optical fibre nanowires, fibre tapers and couplers; manufacture of silica nanowires for high strength applications; design and fabrication of rare earth doped scintillating fibres; fabrication of delivery fibres and systems; and design of special fibres and fibre combiners for the preservation of high brightness in fibre-diode coupled high power fibre lasers.
Gilberto has published more than 300 papers in international scientific journals and conferences, authored four patents and given more than 30 invited talks over five continents.
About Jon
Jon is a professor of semiconductor materials and devices and director of the National Epitaxy Facility in Sheffield.
Prior to joining the University, he spent eighteen years in corporate research as director of Advanced Optoelectronics in Sharp Corporation where he was responsible for the development of a range of new technologies including lasers, LEDs, solar cells and nanomaterials and is well known for pioneering the development of MBE growth of nitride lasers.
Jon has extensive experience of developing technologies from basic research through to technology transfer into mass production and has worked closely with development and production units in the UK, Japan, US, and China. He has led groups of scientists and engineers in collaborative programmes with leading universities in the UK and Europe and has published 58 papers and 39 patents.
In his current role in the department of electronic and electrical engineering in Sheffield, he is responsible for leading the extensive epitaxy and device work of the National Centre as well as continuing his own research interests in new semiconductor devices and materials. As Deputy Directorr for the Future Photonics Hub he leads the development of sources and detectors and has responsibility for the grand challenge themes in the Hub.
Stay in touch
We'd love to send you our newsletter. You'll be the first to hear about the latest advancements in research, events and funding opportunities.