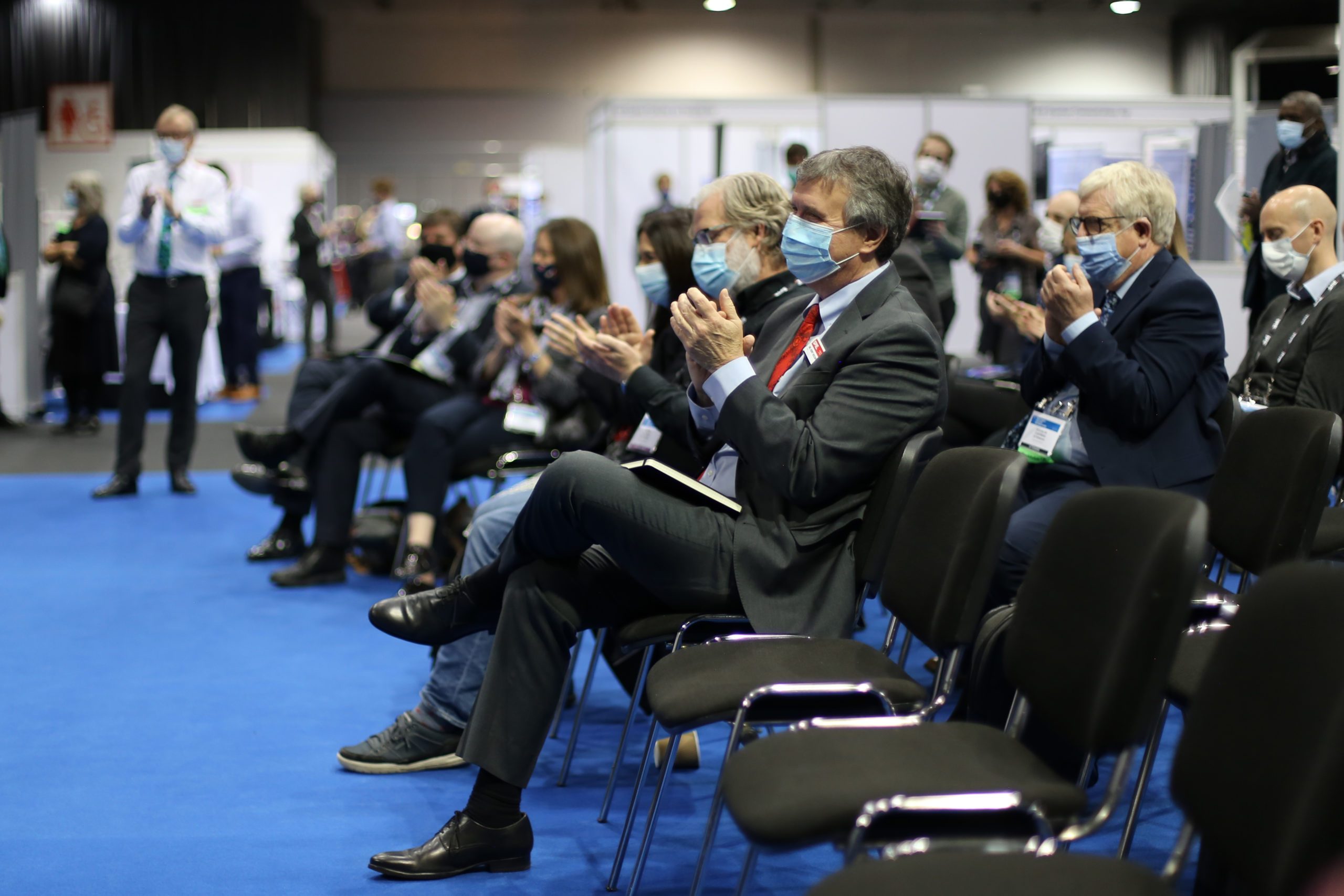 Facilitating dialogue: the UK photonics innovation chain
 Leaders from industry and academia came together to discuss current photonics issues at Photonex and Vacuum Technologies, SPIE's annual exhibition and events programme which took place in Glasgow on 29–30 September 2021.
The Hub supported two panel discussions, inviting key members of the UK's innovation ecosystem and industry representatives to tackle the question: The UK Photonics Innovation Chain: What Can We Do Better?
Across the two sessions, panel members considered support for translational photonics research in the UK, bringing different perspectives on what is needed to convert world-class research and development into products in the global marketplace.
Both panels were chaired by John Lincoln, CEO of the UK Photonics Leadership Group. John introduced each session, setting the discussions within the context of the current UK photonics landscape and developments in wider innovation policy.
The discussions that followed – which are summarised below – were stimulating and robust, sparking dialogue and constructive debate about what works well, where there is room to do better, and gaps in the innovation chain. There were also contributions from the audience, including questions from two MPs.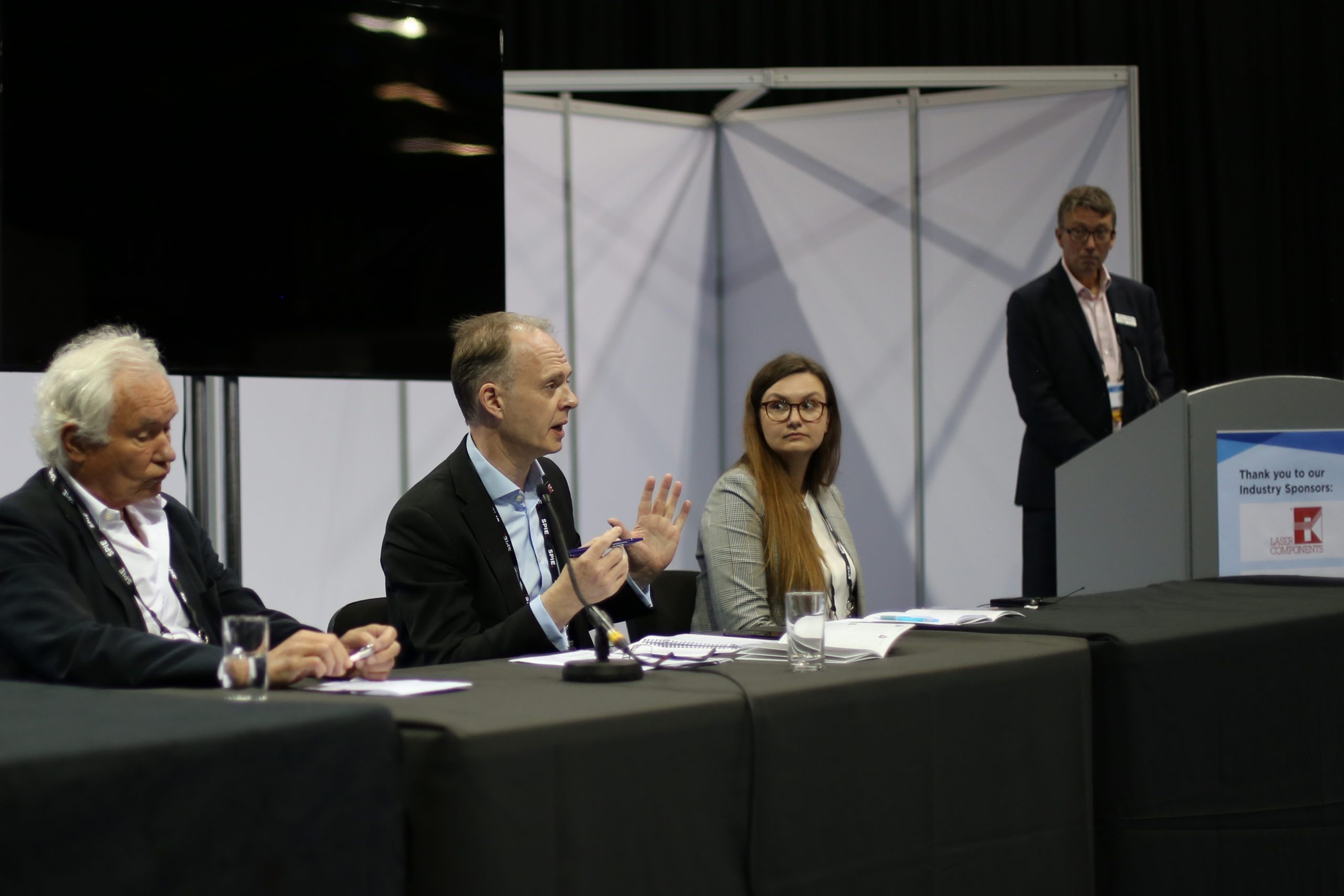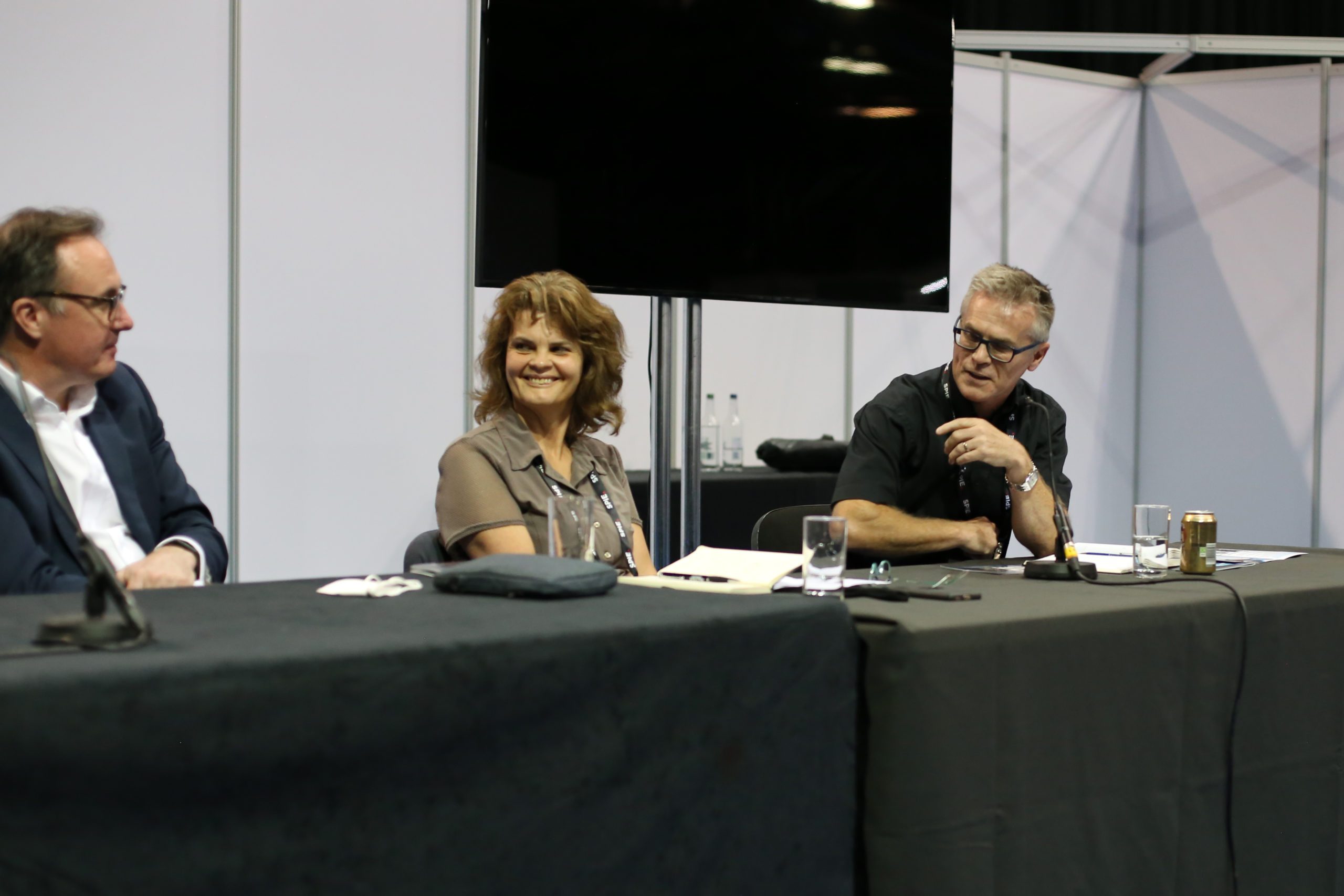 Panel discussion I: The UK Innovation Ecosystem Panel
Panel members:
Professor Sir David Payne, University of Southampton
Dame Frances Saunders, The Royal Academy of Engineering
Andy Sellars, Compound Semiconductor Applications Catapult Ltd
Simon Andrews, Fraunhofer UK Research Ltd
Kasia Balakier, Airbus Defence and Space and University College London.
The discussion opened with a question about barriers to fast-paced innovation; responses included the need for academia and industry to develop a greater understanding of each other's cultures, and more open discussions of industry requirements across the supply chain to give researchers a greater insight into what companies are seeking to achieve. The importance of getting the message out to companies about the potential of photonics was also highlighted.
The panel considered the model of companies embedding corporate labs within universities as a possible way forward to bring academic scientists and those implementing innovation in companies closer together. Suggestions of small things academia could do better included improved signposting to relevant academic knowledge and research facilities, and the embedding of the exchange of people across industry and academia.
Addressing the question of how the sector could achieve the Photonics Leadership Group's ambitious target of a £50bn UK photonics industry by 2035, the panel talked about reskilling, upskilling and attracting more people – including more women – into photonics, by positioning it as an exciting community in which to work. The need to link up clusters of excellence across the UK to create a critical mass, and to showcase UK industry strengths to drive more inward investment, was also discussed.
It was agreed that it was essential to work with educators, influencers and parents to generate more awareness of career opportunities in photonics, and to spread the message that photonics is the electronics of the 21st century.
Panel members contributed their thoughts on the tension between being part of a global market and attracting inward investment in UK, and the UK's desire for sovereign capability, noting the importance of focusing on and expanding the areas of strength in the UK.
The question of whether the photonics sector was ambitious enough in its support of solutions to address climate change was raised. Examples were given of the difference photonics could make, for example in the manufacture of lightweight materials for car production to reduce vehicle carbon emissions. Photonics has the potential to contribute in a diverse range of ways, and it was important to communicate this and continue the discourse.
Panel discussion II: Industry
Panel members:
Chris Dorman, Coherent Scotland Ltd
Una Marvet, Alter Technology UK
Shahida Imaine, Chromacity Ltd
Andrew Robertson, Bay Photonics Ltd
When asked what works well in UK photonics innovation, the industry panel commented on the strong pipeline of talent from universities. The value of getting smart people from academia shouldn't be underestimated and it was important to continue to engage with students from the age of 14 to take them through GCSEs, A levels and beyond.
Turning to the obstacles that hinder innovation, the panel noted that clear and  balanced handling of  IP  can really smooth a technology's  journey to productisation and the market, and suggested more support for capital investment via public funding. New technologies require significant investment in equipment and even large companies may not be able to take the risk of absorbing the cost. There was also call for greater recognition by the academic community that manufacturing is difficult – the process of product development doesn't end with research. It was also recognised that scientists need the freedom to explore because serendipity is a big part of innovation.
The panel also highlighted the danger of excessive focus on any single theme or topic of the moment highlighting how excessive focus in one area can distract resources, from people to capital, from high growth sectors with established market pull and more immediate return.   
On the question of sovereign capability, the panel highlighted the need for understanding the global nature of the industry, the need for international co-operation and clear identification of where and how the UK must maintain capability.
Panel members' responses to the question 'How could government help?' included investing in skills and talent – from primary school level through to the development of leaders to drive companies forward through entrepreneurship programmes. There was support for more capital investment, and the broadening of access to publicly funded hubs and innovation centres. A need for 'big picture' interventions such as fiscal policies and tax credits, in addition to grants for SMEs, was identified, with coherent strategies to ensure infrastructure and systems were aligned with government goals. Promoting the sector's capabilities both at home and abroad, to being more positive about the UK's globally leading manufacturing capability in the sector, was also seen as important.
The role of photonics in accelerating progress towards climate goals was discussed, and it was noted that there was enormous potential for photonic integrated circuits to reduce energy demand in fields such as communications and photonics to provide major efficiency gains in manufacturing and agritech, and to improve solar power efficiency. Examples such as these highlighted that the impact of photonics on climate will be through its application.