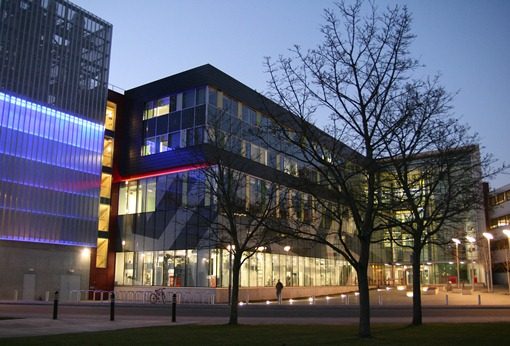 Anniversary Fellowship: Welcoming Dr. Dongyang Wang
The Optoelectronics Research Centre (ORC) have recently recruited Dr. Dong Yang Wang through the University of Southampton's highly competitive Anniversary Fellowship Scheme. The scheme was launched in 2022 in support of the University Strategy and to celebrate the 70th anniversary of the University's Royal Charter. The aim of the programme is to recruit talented researchers who have the potential and ambition to become research leaders in their field by tackling novel research challenges. In doing so, they will enhance the dynamic research environment at the University.
Sir David Payne, Principal Investigator of the Future Photonics Hub, has said: "as a university flagship research Institute, the ORC strives for excellence in all that we do.  While still at an early stage of his career, Dong Yang Wang shows all the hallmarks of an international superstar. He will be a great asset to us."
Dr. Dong Yang Wang will be joining the ORC from the Hong Kong University of Science and Technology (HKUST). He was selected out of a high number of exceptional applicants. As an Anniversary Fellow, he is expected to apply for substantial research funding and develop an independent research profile, building on his existing track-record of research, innovation and impact.
Regarding the recruitment of Dr. Wang, Professor Nikolay Zheludev, Deputy Director of the ORC, said: "Dong Yang will join the Nanophotonics and Metamaterials group bringing expertise in topological nanophotonics. According to his current supervisor, Prof. C.T.Chan (HKUST), Dr. Wang has a natural talent for generating novel and interesting ideas. His ability to perform independent research has led to numerous published results in high-impact journals."